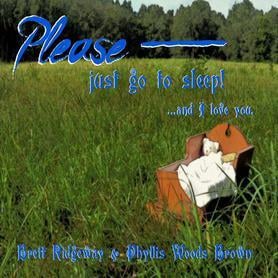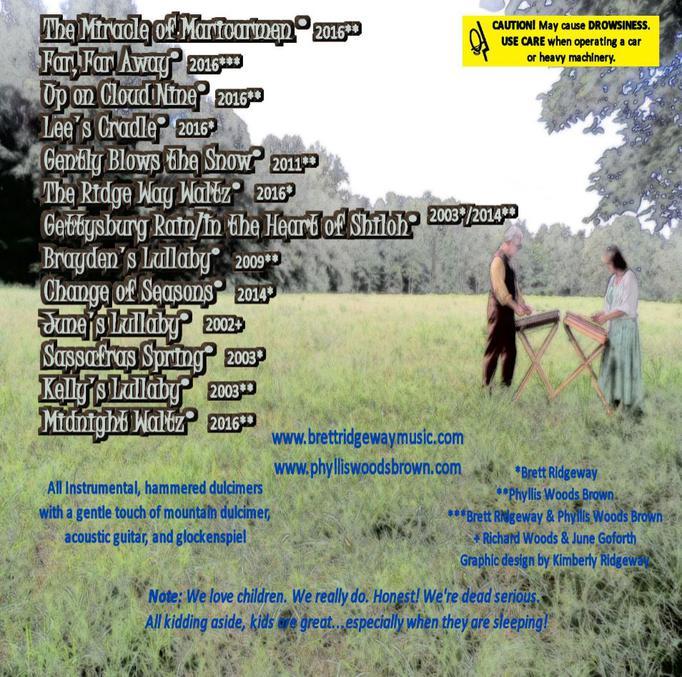 "I listened to the Lullaby CD this am, love it, just what I was looking for! Thank you! 5 stars! " 
— Peggy Gunter Mohr 

Please - Just Go to Sleep! ...And I Love You
 is the NEW lullaby CD from Brett Ridgeway & Phyllis Brown. This is the duo's third recording and their favorite collaborative CD thus far. The recording is comprised of completely original tunes composed by Brett and Phyllis (with the exception of one lullaby written by Phyllis' brother, Richard) and, with backstories behind each tune, is deeply personal to both of them. Recorded with purpose and emotion, Please - just go to sleep! truly represents Brett and Phyllis both as individuals and as a musical duo.

USD $20
​Shipping Included

Add to Cart